Heavy Duty & Fleet Maintenance
Krown's industry-leading rust inhibitor, lubricants and penetrants are designed to keep fleets on the road and equipment out of the repair shop.
Krown KL73 Rust Protection is formulated to get into hard-to-reach areas, lubricating moving parts while protecting vulnerable areas from corrosion, including electrical connections and wiring.
By regularly protecting valuable components with Krown, the lifecycle of these parts is dramatically increased. Every extra year of usable life on these parts can equal thousands saved. When it comes to maintenance costs, small improvements can lead to big savings down the road.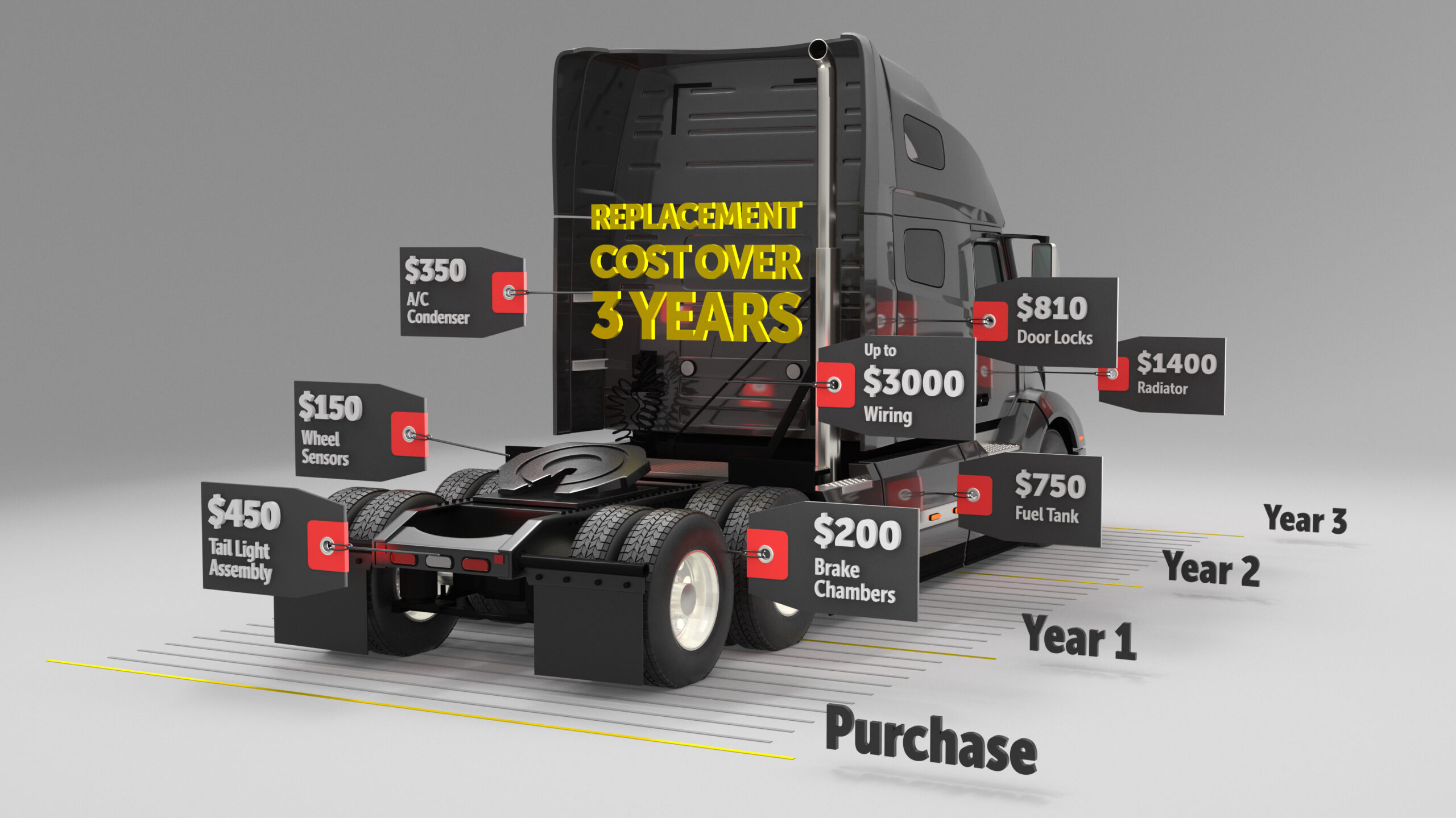 The increased cost and low inventory on essential equipment like trailers makes proper maintenance and rust protection essential. 
Krown is designed to protect and lengthen the life of key components on trailers especially below the "highway spray" line where road salt and moisture are constantly on the attack.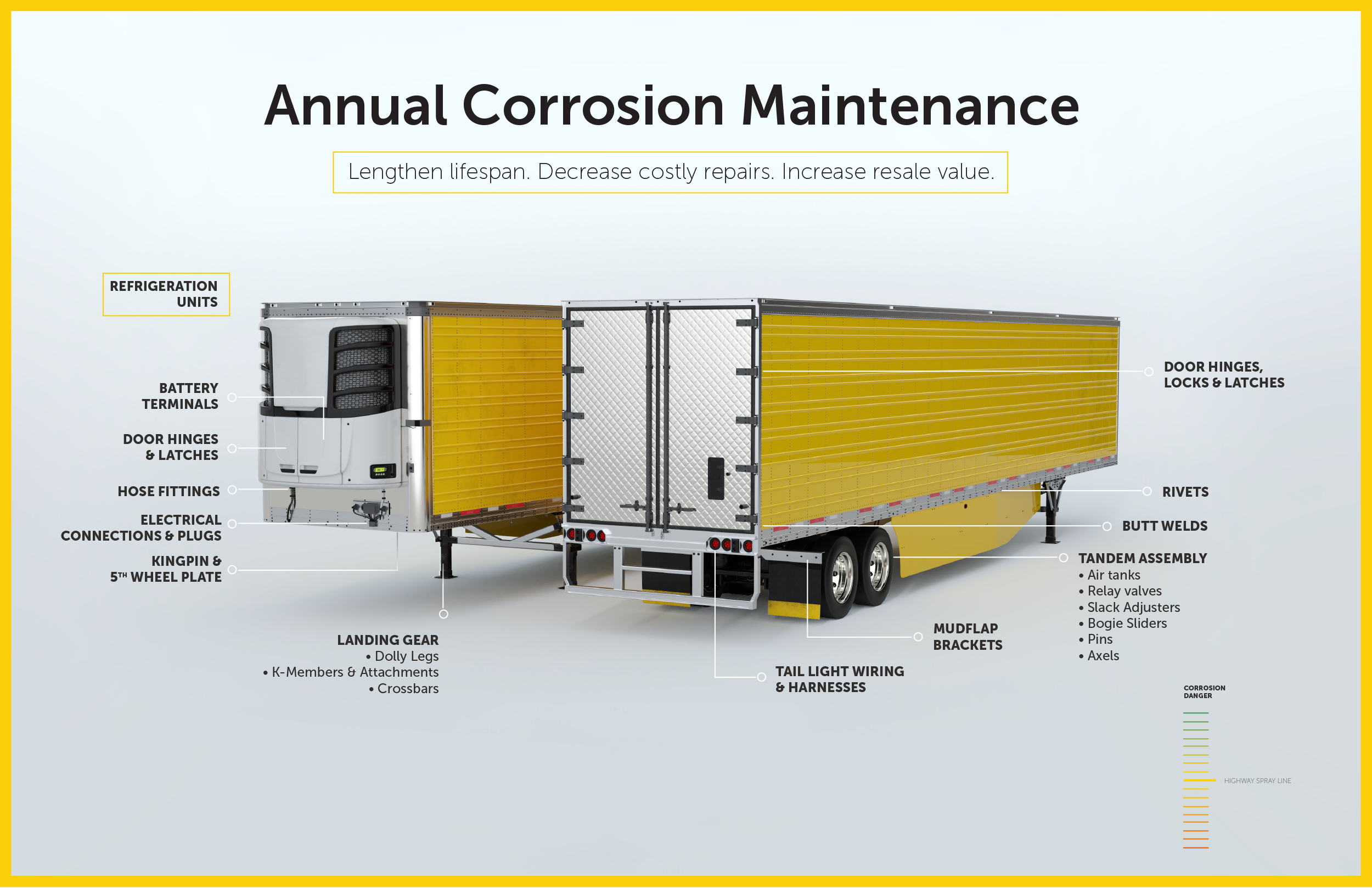 What areas are protected by Krown?
Watch the video below to see how Krown protects key components from corrosion.
What is involved in the application process?
Watch the video below to see a typical heavy duty application on a highway tractor.
How does Krown Rust Protection address commong electrical problems?
In this episode of The Heavy Duty Parts Report, Matthew Young, Industrial Sales Manager for Krown Industries, sits down with James Irvine to discusses a few of the products offered by Krown Industrial that help minimize corrosion damage, preventing the need for corrosion-related electrical repairs.
Add Krown To Your Maintenance Program.
For more information on Krown's premium products contact a distributor near you.